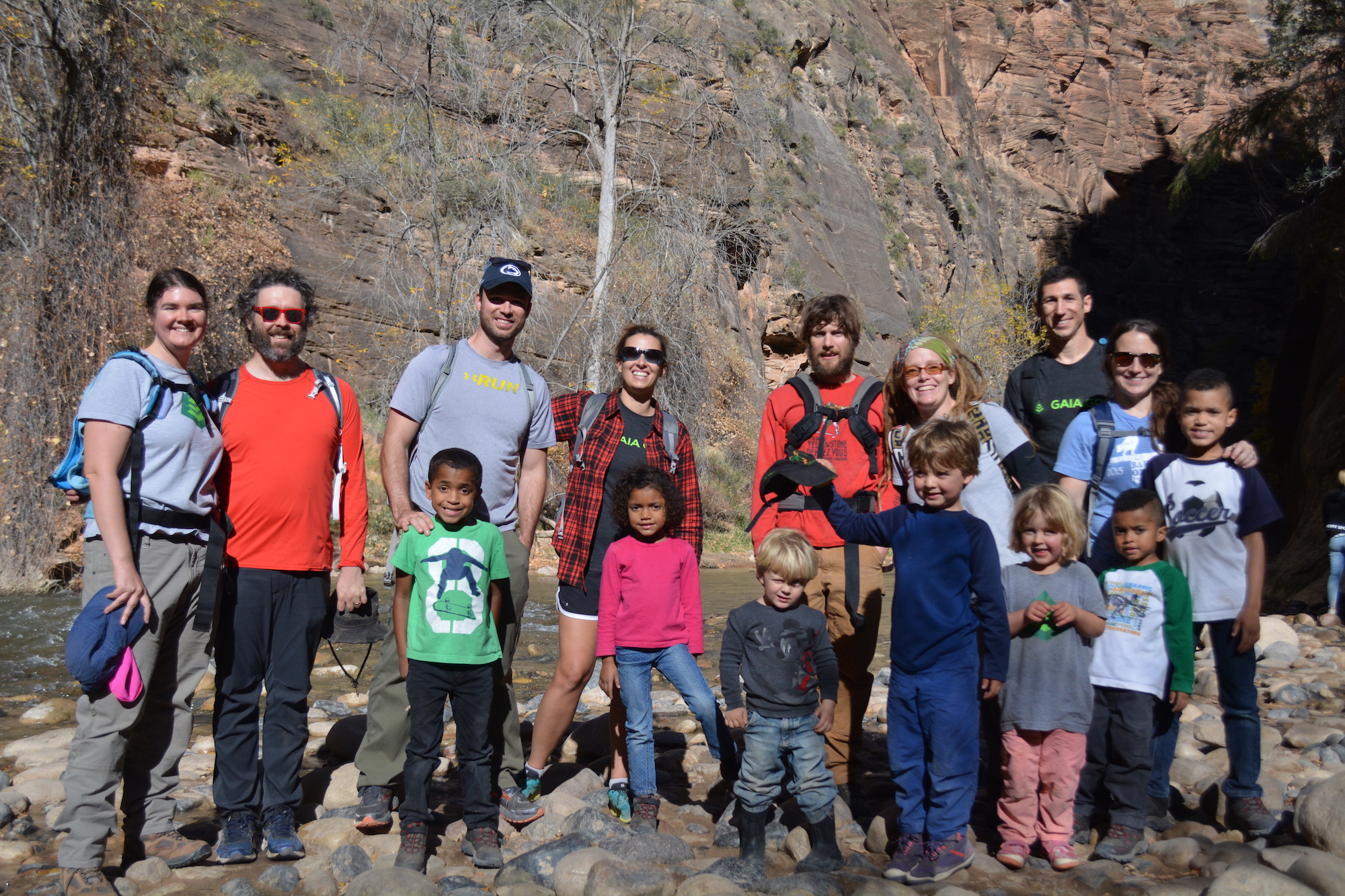 Customer Support Specialist (Remote)
This position is not currently available, but you may apply for a future opening.
Joining the Gaia GPS Team
Come build the best outdoor mapping software in the world. Your efforts will directly help a community of record-breaking backpackers, world-renowned guides, conservation scientists, wildland firefighters, hunters, offroaders, and more. Find Gaia GPS in the App Store, Google Play Store, and on gaiagps.com.
As a Customer Support Specialist, you'll correspond with Gaia GPS users, and help them in using Gaia GPS for their adventures and work. You'll create technical documentation and marketing materials. And you'll have a critical role in helping to improve the software, by understanding users and providing feedback into the product development process.
Your Main Responsibilities
Email Support/Technical Support

You'll assist users who want to learn about using the app, but you'll also dig deep into technical issues and bugs.
Answer user requests quickly and concisely
Communicate clearly and effectively with the engineering team about bugs and other issues
You'll need to answer about 20 emails per day, ranging in difficulty from quick and easy, to research intensive. At first, you'll stick with the easy questions but quickly transition to more difficult ones.

Write and maintain documentation

This includes our user-facing Help Center as well as an internal Help Center for the support staff

Other responsibilities may include writing and video work for marketing, managing ad campaigns, GIS work to help produce maps, or even writing code.
Qualifications
concise and powerful writer
Ability to understand and solve obscure problems (poorly phrased questions, novice users)
Works hard without constant supervision (remote experience a plus)
Good with computers (learn new programs easily, coding/html/css knowledge a plus)

You don't need to be able to write your own programs, but basic knowledge of programming concepts will help you better understand technical issues, which is a large part of this job.
Traits/Activities We've Seen Correlate with Success:
you're an expert at something, and you've developed hard skills (examples: musical instrument, a Master's degree, programming, bodybuilding, video production)
you have a lot of persistence (example: thru-hiked the Pacific Crest Trail)
you excelled at a rigorous program (example: salesperson who hit metrics, REI associate top performer)
you are self-taught in some areas
vested interest in the outdoors and/or maps
interest in or experience with programming
previous experience working remotely
good memory/recall
It's important to recognize that in a small company, you'll often be on your own. You won't always be told what problems to solve or what to work on. You should be a great self-starter and have an entrepreneurial spirit.
Please note the company is 100% remote - you should think about whether this will be a good setup for you. The advantages include huge flexibility in working hours, a quiet office, and the ability to work from home or wherever you like. The disadvantage is lack of physical society... we only get together a couple times a year, and this means finding physical society in local community and family. We collaborate via group chat, video calls, Slack, Quip, Github, Zoom, Dropbox, and Trello.
Compensation and Benefits
Flexible Schedule:
The team spans all US time zones, and you can set your own hours. People on the team often shuffle around hours so they can go hiking, skiing, or hunting at the best times. Your hours will be more constrained to start, during training.
The Comm team communicates frequently and it is important to overlap a few hours every day during regular business hours. Some weekend work necessary (usually about 1 weekend per month).
Compensation:
This is a full-time salaried position starting at $32,000/year - depends on experience and location
401K match - 100% up to 5% of salary
the potential for stock options later
comped cellular and home internet
Paid Time Off:
4 weeks of vacation
10-12 holidays, which you can shuffle around
5 sick days
maternity/paternity - 2 months/6 weeks
Other Benefits:
great computers/desks/chairs and other equipment provided
company-only and family-included retreats (previous trips include backcountry skiing to Peter Grubb Hut, hiking in Zion National Park, hiking in Rocky Mountain National Park, Tahoe skiing/hiking)
opportunities to go to conferences
How the Job Starts
Starting out will include getting to know the Gaia GPS app, learning how to use the customer support platform, and learning to answer customer questions via email.
As you grow into your role, you will continue to take on more challenging technical issues. If time allows in the shoulder seasons, you'll have time to work on other things and develop new professional skills.
More about Us
Every member of the small, profitable, boot-strapped Gaia GPS team shares a love of the outdoors, and works remotely from places all over North America (CA, MT, OK, WI, Canada). Read more about the team here: https://www.gaiagps.com/company/
Multiple team members thru-hiked the longest trails in the US (PCT and AT), and the technical team is highly competent, founded by an ex-Googler. Fifty percent of the team is female, including the technical founder.